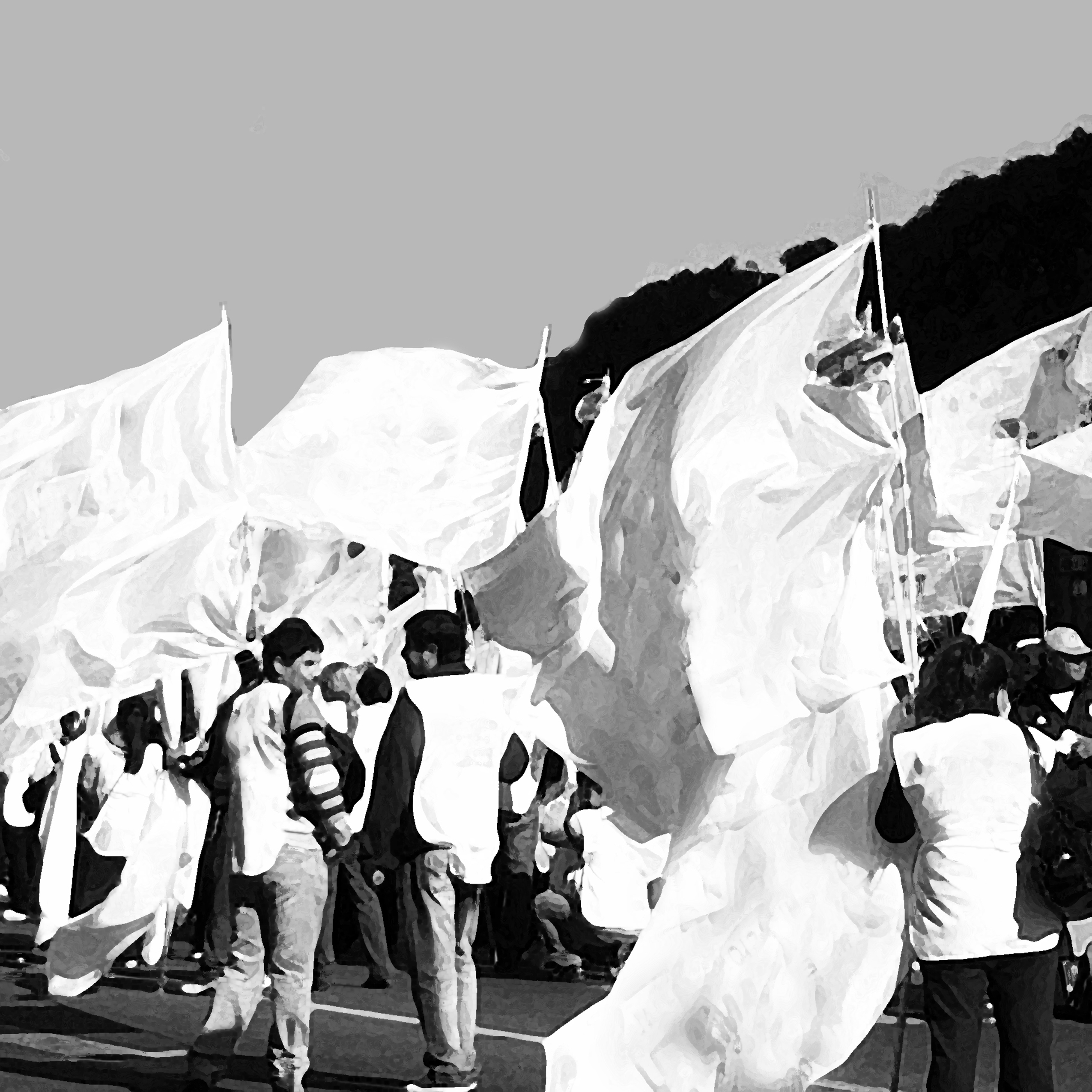 La tapa del mes
Marcha con banderas blancas, 2013
Acerca de la tapa
Por
September 2013
La imagen de la portada representa la participación activa de personas que se unen para luchar por un bien común. Cuando se vive en democracia, marchar en forma conjunta permite expresar ideas y enviar un mensaje a los gobernantes. Una marcha pacífica, y con ideas claras, puede ejercer un poder importante ante la decisión de una ley o una medida en particular.
Sobre la autora

Mi vida artística está documentada en el National Museum of Women in the Arts en Washington DC. He exhibido en el Museo de Arte Moderno de New York (MoMA), Queens Museum y Dorsky Museum en muestras grupales. He participado en la Affordable Art Fair NYC & London UK, London Biennale, Creative Village Medienparty en Berlín, Alemania, Pinta Fair NYC y recientemente en la Fountain Art Fair. Desde 2004 a 2012, exhibí con la Franklin 54 Gallery, en Chelsea, NYC. He presentado también en el Dumbo Arts Center & Nurture Art, Brooklyn. Y en el Valle de Hudson: Kingston Museum of Contemporary Arts (KMOCA) y Hudson Valley Center for Contemporary Art (HVCCA), Peekskill. En 2012 presenté una muestra individual en la Galería Arte x Arte, Buenos Aires, Argentina. Recientemente he expuesto en La Galerie Taste Modern Berlín en Berlín, Alemania. Mi arte es coleccionado extensivamente en forma privada e institucionalmente. Mi obra "Zipped Trunk (open)" fue adquirida para la colección permanente del Dorsky Museum. Últimamente, mi obra ha sido publicada en Hyperallergic, CNN-en Español y mi obra "Eclectica Store" en el New York Times. | Portfolio:www.elisapritzker.com



Consejo de las Artes del Condado de Dutchess
Programa de Subsidio de Proyectos
Este proyecto es posible, en parte, gracias a un subsidio del Consejo de las Artes del Condado de Dutchess (Dutchess County Arts Council), administrador de fondos públicos a través del programa de descentralización de NYSCA
back to top
COPYRIGHT 2013
La Voz, Cultura y noticias hispanas del Valle de Hudson
Comments
Sorry, there are no comments at this time.